Osprey Variant 37 Backpack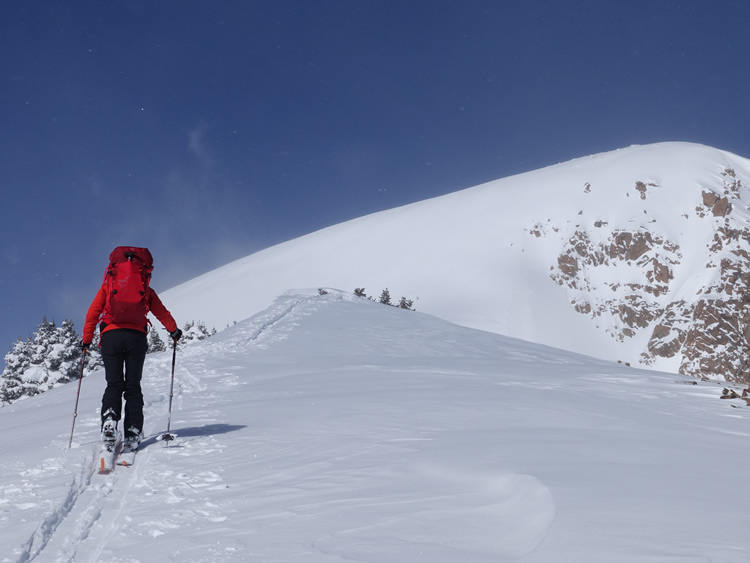 Osprey Variant 37 Backpack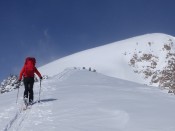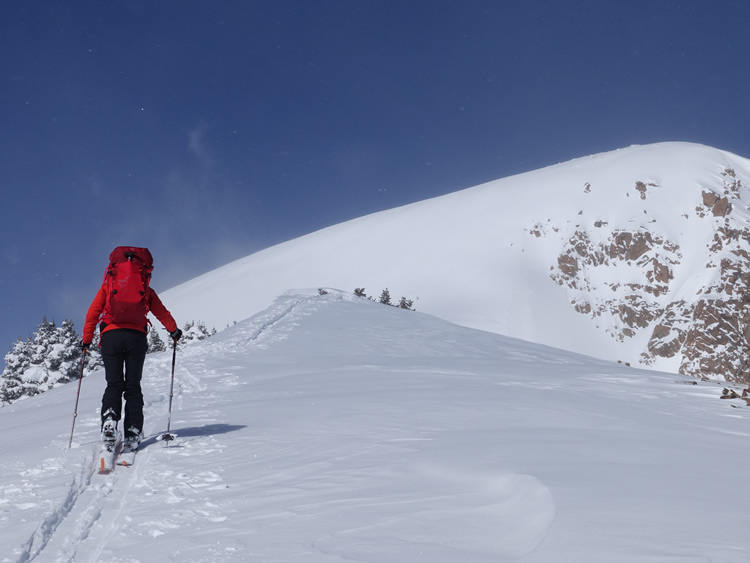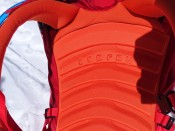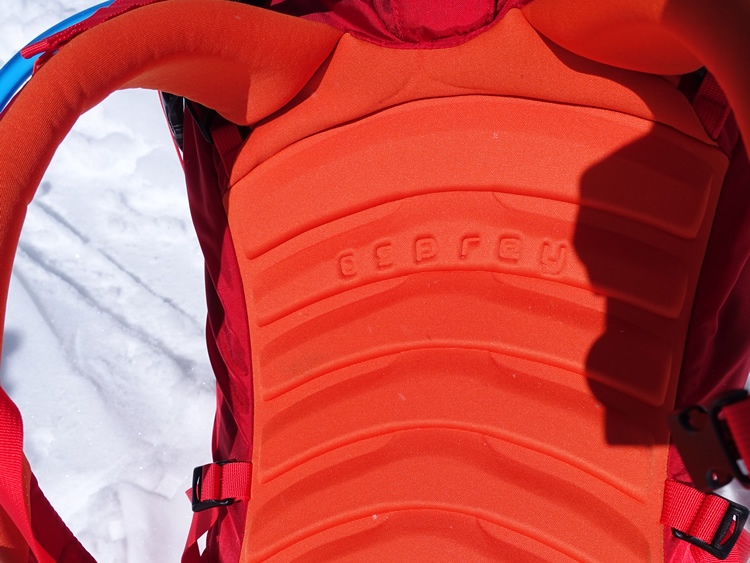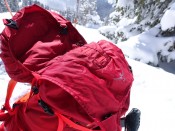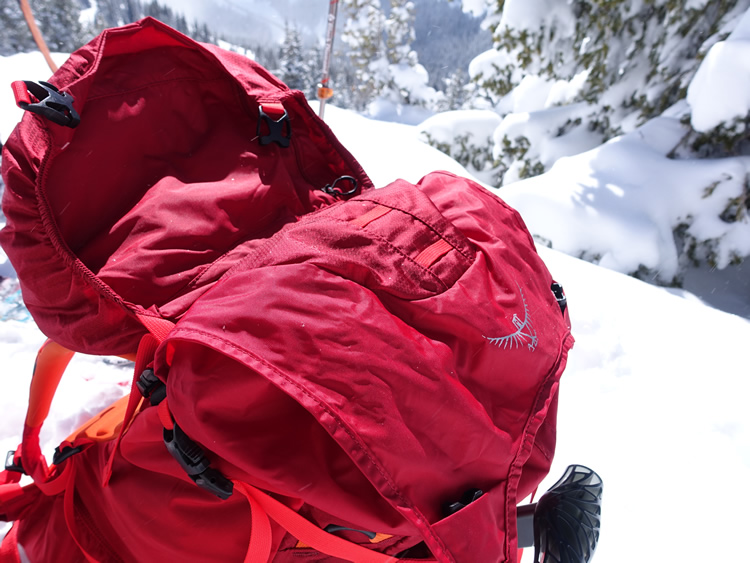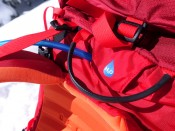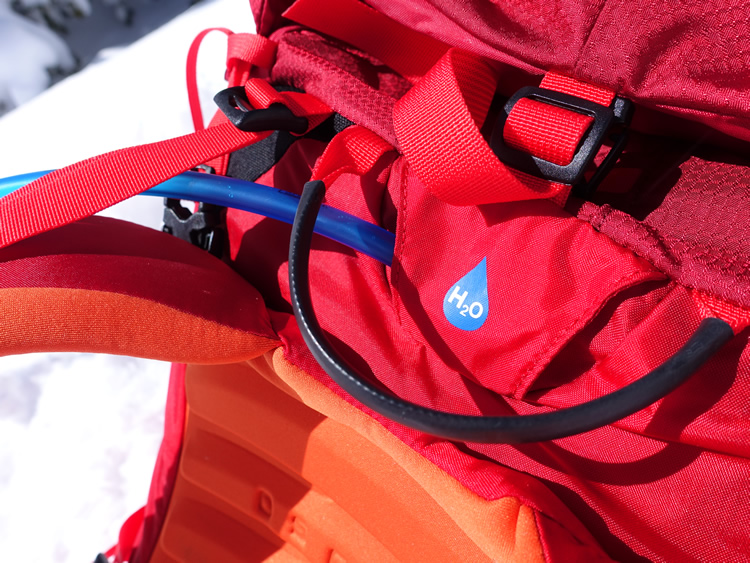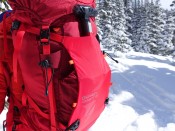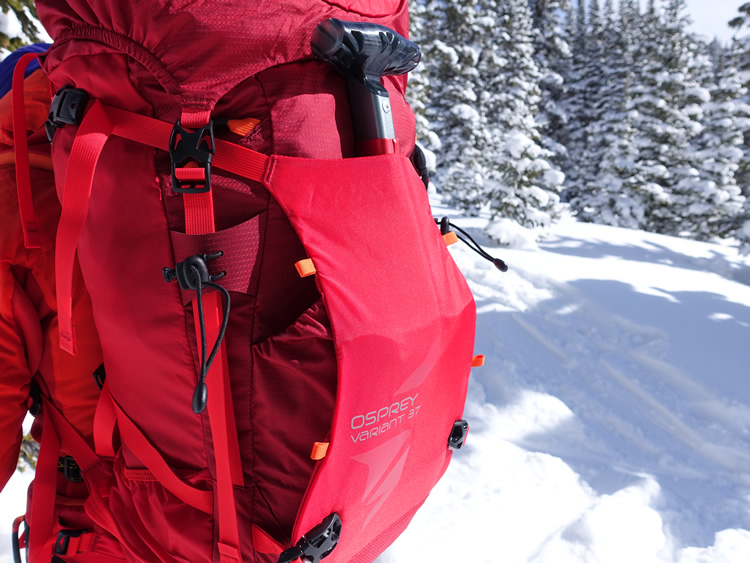 Retail Price: $180.00
Review
The outstanding craftmanship and attention to detail is apparent to me in virtually every Osprey backpack, and the top-loading Osprey Variant 37 Backpack is no exception. The Variant 37 is lightweight, streamlined, yet it's loaded with features for the serious backcountry skier and ski mountaineer.
I've owned and used many generations and models of Osprey's alpine/snow packs, including those among the Eclipse, Ceres, Switch and Kode series, and I see the Variant 37 as the culmination, and perhaps the pinnacle, of the decades of experience Osprey has in designing alpine/snow packs.
I find the 37 liters (2258 cu. in.) of pack volume (the actual pack volumes vary by frame size), along with the Variant's exterior carrying features, a perfect amount of space for a full day of winter travel. I can easily fit a helmet (climbing or skiing), down jacket, extra gloves and beanie, climbing skins, tool kit, first-aid kit, avalanche gear (shovel, probe and snow saw), skis, 2 ice tools, crampons, snow protection, rope, headlamp, food, a small vacuum bottle, 3 liters of water, and even a little room to spare.
I'm a skier, not a snowboarder, so although I don't consider this a negative, I can't imagine how the Variant 37 would carry a non-split snowboard. I'm pretty certain, the large front panel pocket is still not large enough to secure a non-split snowboard. Snowboarders, please feel free to comment on this issue, in the "Comments" section below this article. Snowboards aside, the Variant 37 easily and comfortably carries skis A-frame style.
At first, the Variant 37's frame feels a little overly stiff for carrying a typical day's worth of ski touring gear, but its benefit becomes apparent when carrying the additional weight of heavy climbing gear, such as a rope, ice tools, crampons, etc., or when actually packing your boards. To see how the frame sheet, alone, would feel, I removed the frame from the pack, and I separated the aluminum frame component from the HDPE frame sheet. Unfortunately, by itself, the frame sheet was too soft and flexible for my liking, so I re-attached the aluminum frame back to the frame sheet for my usage.
In my opinion, Osprey's thermo-molded shoulder straps, hipbelts and backpanels are in a class of their own, and Osprey didn't skimp on the Variant 37 in this aspect. I suppose Osprey could have made the pack lighter-weight by attaching a simple webbing hip belt, but I'm happy to carry those extra 7.6 oz (217 g) of comfort to take the edge off the heavier loads. If you're wearing a climbing harness, and the padded hipbelt of the pack is just too obtrusive, it can easily be removed and replaced with a simple DYI webbing belt you fashion with some nylon and buckles from your local mountain shop.
I really appreciate the removable top lid and Osprey's integrated FlapJacket™ top closure system. Leaving the top lid at home will save you 5 oz. (143 g), and about a softball's worth of space, so it is significant, if you don't need that extra pocket space. The FlapJacket™ system offers top weather protection while the standard top lid is removed. By the way, the top lid easily detaches by releasing two quick-release buckles (glove-friendly) and one central strap with a ladder-lock buckle (not-so-glove-friendly).
Overall, I'm super impressed with Osprey's latest generation of the Variant 37 backpack. Without a doubt, it has become my one go-to pack for nearly all of my backcountry skiing and ski mountaineering day-trips.
Features
Materials: 210D high-tenacity nylon and 210D nylon shadowbox
Removable HDPE frame sheet with a peripheral, tubular aluminum frame

Thermoformed, snow-shedding backpanel reduces ice/snow buildup

Fixed, contoured EVA foam shoulder harness, with load-lifter straps and a sternum strap with a rescue whistle buckle

Interchangable/removable EVA foam hipbelt, with ErgoPull™ adjustment and a re-inforced gear loop on each side

Removable top lid, which has two organization pockets, one with a key clip

Integrated FlapJacket™ top closure system provides weather protection when the top lid is removed

Large, compressible front panel pocket provides easy access and external storage for crampons, shovel, climbing skins, etc.

Reinforced side ski holsters for A-Frame ski carrying

Reinforced ice-tool holsters

Ice protection / wand holster on each side
Under-lid rope carrying strap
Full-width, expandable hydration pocket, with a loop to suspend your reservoir, is large enough to hold a 3L reservoir, plus avalanche probe, snow saw and more
Central hydration port allows for tube to be directed to either side
3 top hauling points
Glove-friendly buckles and zipper pulls
Specs
| | | | | |
| --- | --- | --- | --- | --- |
| Size | cu. in. | liter | lbs/oz | kg. |
| S | 2075 | 34 | 3/3 | 1.46 |
| M | 2258 | 37 | 3/6 | 1.53 |
| L | 2441 | 40 | 3/8 | 1.60 |
Tags: Osprey Packs
Your Comment or Question

*